Trail riding close to Budapest, in Törökbálint
We are happy to inform you that our trail riding service has started. To attend please use our online booking system. Currently, we offer two trail riding appointments on every Tuesday and Thursday afternoon. The trail riding is led by experienced trail ride leader and the duration is 1.5 hours. Recommended arrival is half an hour prior to the trail riding appointment to have time for saddling your horse. Both Hungarian and English speaking riders can join.
The trail riding starts from Hosszúréti Lovas Major towards Biatorbágy, Érd or Sóskút. The forest is cultivated and has excellent roads for horseback riders. If after rain the forest's roads are muddy, the trail riding will be at the edge of the fields located around us.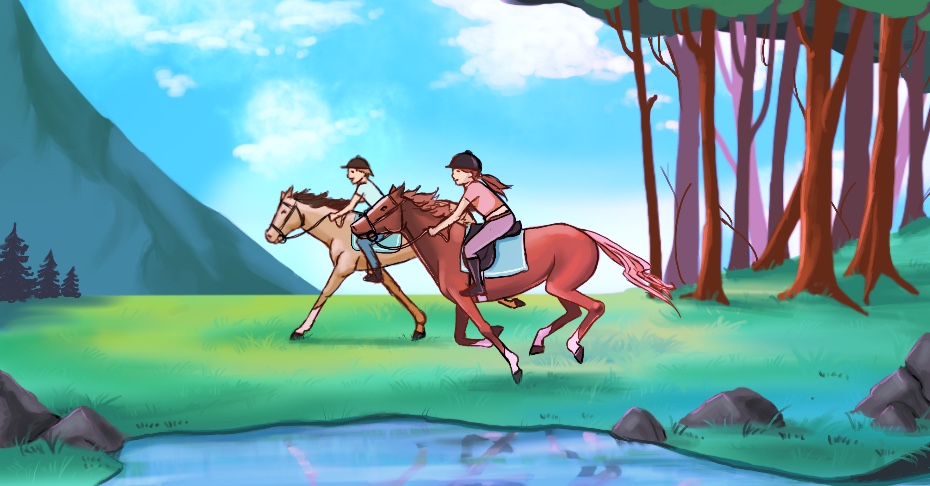 We made a trail riding map with all the important points of interests and the map includes GPS option, too. To open the map please click here.
For our pricing please click here.
Important! Only our experienced riders and our horse boarders can join. More about the level of our riders here. If you are a new rider at us, you are obliged to attend one private lesson (30 mins) to let us test your riding skills. Afterwards you are free to join our trail riding. You can also book your private lesson right before the trail riding. Safety first, our goal is not to hold you back from trail riding.
Videos and photos